​Tips For Moving Out Of Your Sold Home
The papers are signed and you're anxiously and excitedly planning your move into your new home. Here are some ways to make your moving day in Wichita Metro go swimmingly.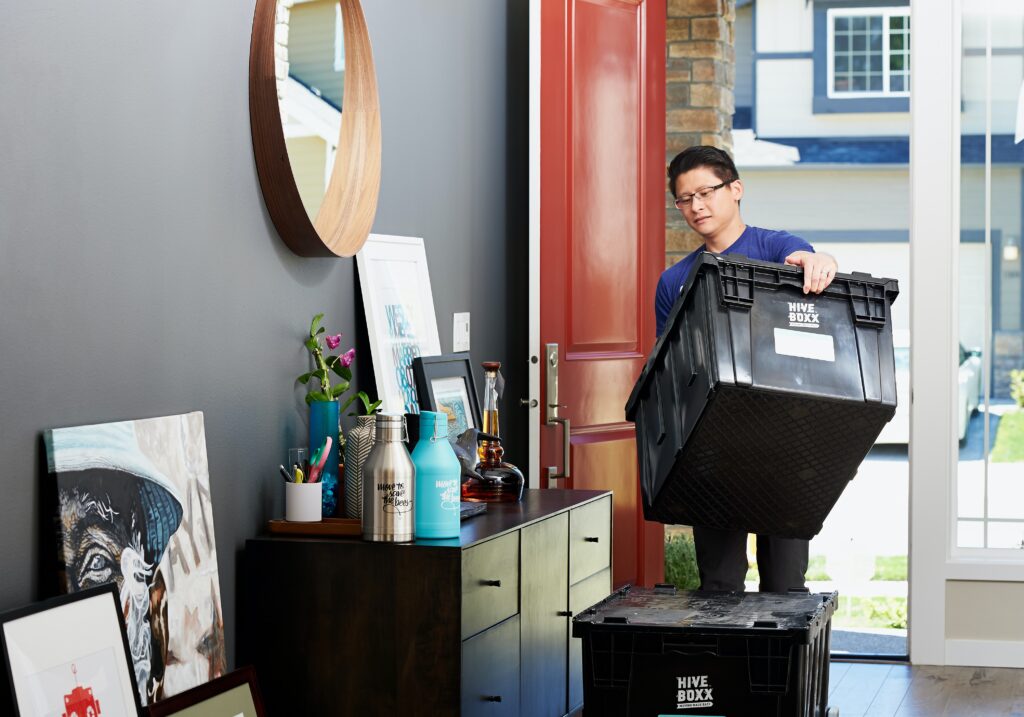 1) Lighten your moving day load
This is a great time to hold a yard sale, donate items to Goodwill, and toss items you haven't used in over a year.
2) Make sure your furniture will fit
Nothing is worse than moving a huge dining hutch or another bulky piece of furniture only to find out it won't fit in the room. Measure both the rooms in your new home and your furniture to make sure you have adequate space. If it doesn't fit, add it to your yard sale or your donation pile.
3) Schedule a babysitter and a pet sitter
Having your children and your pets looked after and out of the way will help make the day run smoothly.
4) Forward your mail
You can do this online at usps.com and leave the mailbox key behind.
5) Notify utilities of your moving date
The new owners may need to contact them as well to set up their accounts, so keep communication open between your real estate agent and the buyer's agent.
6) Pack by room
As you pack up each room, organize each room's boxes so they can be loaded—and later, unloaded by room.
7) Keep hardware from furniture together
Keep the hardware for any furniture you're going to disassemble, like beds and dresser mirrors, in zippered sandwich bags and tape them to the furniture items for easy reassembly.
8) Number your boxes
This can be helpful if you have a lot of boxes or are hiring movers. Indicate an inventory number on each box and keep a separate list of box numbers and their contents.
9) Wrap fragile items like a pro
Pack plates vertically in small to medium sized boxes, keep glassware safe by wrapping in socks or dish towels, rent some moving blankets to cover your large electronics and furniture to keep them from knocking against each other in the moving truck. Consider moving items that are extra fragile in your vehicle with you and stowing them safely in a closet in your new home until you're ready to unpack them. Wrap china in plain paper since newspaper can stain your dishes. Lastly, fill those boxes up—making sure there's no empty space. This will keep items from shifting and potentially breaking.
10) Label and organize your boxes
On each box, indicate the room it will be placed in, along with the contents. Doing this will make for easy unloading and sorting.
11) Pack heavy items smartly
Pack dense items like books in bankers boxes or rolling suitcases to save your back. Renting a dolly is always worth the money. You can also combine heavy and light items like books and electronics with light objects like clothing—this will also help provide a cushion, keeping items safe.
12) Clean your home
You should leave your house how you'd like to find your new home. Go ahead and schedule a cleaning for your home once you've moved out to cover all the appliances and spots that get ignored throughout the year. Leave a few cleaning supplies, hand soap, and paper towels for the new owners—it will help make their move in day easier!
13) Fuel for your movers
Hoping move-out day will come sooner rather than later? Whether you're moving to or from Augusta, reach out with your timeframe goals for selling and moving out of your home so you can work with a local agent to make it happen!