Your Complete Move-out Guide
It has been an interesting year for real estate here in Kansas and recent studies have found that some homeowners You can hardly wait to move into your new Wichita Metro home. You've been picking out paint colors, planning how you'll arrange your belongings, and checking out restaurants and shops in your new community. While all this planning is exciting, there's one very important thing you need to wrap up first—your sold home! Here are some smart tips to make moving out go off without a hitch.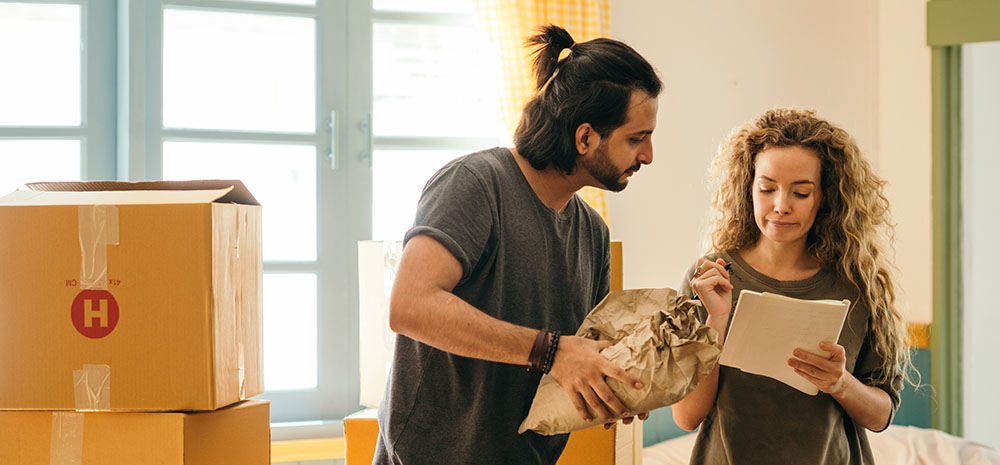 The first segment of this series will focus on what home upgrades can be done relatively inexpensively and can be done without the help of a professional.
Ok, so what home renovations bring you money to the closing table if you decide to sell in the future?
1) Prepare in the weeks and days before
The more you can get done ahead of time to prepare for moving out of your sold home, the better. On moving day, all of your belongings should be packed in boxes and ready to go to your new home—Moving day is not packing day! Packing up your belongings a little each day in the weeks leading up to your move will make the process feel manageable, and you'll also be able to put the time and care into packing your things carefully if you're not rushing.
2) Prepare your kids for the transition
Change can be difficult, and this can be an especially sensitive time for children. While they hear you constantly talking about the "new home" they might be feeling scared or even sad to leave your current home. In the weeks leading up to your move, be sure to talk positively about the experience. This means no complaining about the work required or any hassles. They'll feel your stress, so make it a joyful time as much as possible to make it seem like moving will be fun.
Hopefully, during your home hunting process, the kids came along, so the new place won't be a surprise. After closing on your new home, bring the kids there to explore. If your kids are feeling sad about leaving your old home, encourage them to take something from their current home as a memory, like rocks from your garden.
3) Handling emotions
Leaving the memories you've made in your old home can bring up a lot of emotions. Prepare yourself emotionally by letting yourself feel these things instead of trying to push your feelings aside. With the bustle of moving out, emotions will be running at an all-time high. Take the time to acknowledge the emotions of your family members when they surface and, should you notice yourself feeling frustrated or annoyed if the movers show up late or if your boxes aren't fitting in the truck—relax. Stress will only make the move to the Andover area feel harder than it should.
4) Make the move easy on your pets
Moving is also tough on your four-legged friends. If you can, bring your pets to your new home a few times to explore before moving in. This way, they'll identify it as a familiar space when you arrive on moving day. Sometimes pets' eating habits will change for a while after moving—they may seem uninterested in food for a while. On moving day, let your pets stay with a trusted friend or family member. This way, they'll be out of the way and won't pick up on any moving day excitement that could stress them out further.
5) Keep valuables safe
It's a smart idea to keep your valuables with you in your vehicle in a small bag or box so you don't need to worry about them getting lost in the moving truck, or during unloading. Unpack these items first and keep them in a safe spot like a small safe or box you can easily identify and stow it in your bedroom closet or kitchen cabinet.
These overall tips are a great guide for what to do when it comes time to move out of your home. When you're ready for more, check out some of these tips for preparing to move out of your sold home!When in doubt, if you're not sure when you'll be moving out or you still need guidance with selling your home, reach out to a local real estate expert for some one-on-one assistance.