​Tips for Moving Into Your New Derby Home
It's move-in day! Moving into your new Derby home is both exciting and exhausting. There's no arguing that moving is a lot of work, but there are some easy ways to make sure the day goes smoothly.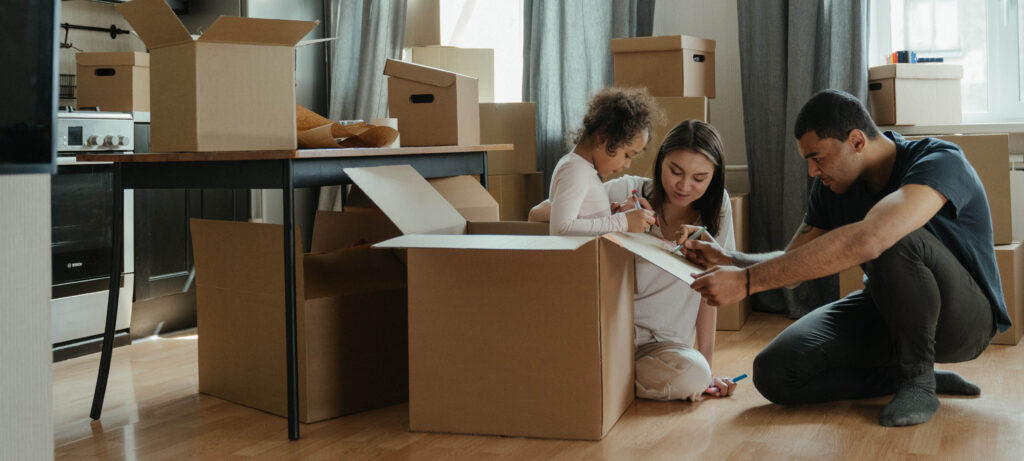 1) Pre-move the bathroom and kitchen. Once you've closed on your new home and have your new keys in hand, visit your new abode and make a list of everything new you'll need to buy. These might be things like an additional garbage can, toilet paper holders, or a shower curtain rod. Purchase these items before you move, and move them into your new Wichita Metro home before moving day to have these in place.
2) Measure your new rooms. Moving a bulky couch can be labor-intensive so it's important to make sure all that hard work will pay off. Make sure to measure the dimensions of your new rooms to evaluate which furniture should be donated or left behind instead of transported.
3) Deep Clean. Most sellers leave their homes swept but, while it's totally empty, you're provided the perfect opportunity to get into every corner for some TLC. Don't forget those extra crannies you don't regularly clean (like the tops of door frames and appliances) for a special feeling of starting fresh once you finish moving in.
4) Fill the fridge and pantry. Before moving day, visit the grocery store and stock up on food items you'll need during the first week at home. Cooking a big meal likely won't be on your to-do list for a while, so stock up on canned goods, frozen pizzas, plenty of beverages, and quick snacks for yourself and your moving crew.
5) Stock your moving supplies. Keep box cutters, paper towels, all-purpose cleaner, and some tools like screwdrivers and hammers handy. It's also a good idea to have multiple sets of these so you can have a few in each room. Use zippered sandwich bags to hold screws from furniture, then tape to the furniture item for easy reassembly.
6) Label with contents and room name. Make sure each box is labeled with the contents as well as the room to help unloading run smoothly. As you unload boxes from your moving truck, bring them straight to their correct room– this way, you won't have dozens of boxes overwhelming a single space in your home, only to shuffle them around again later.
7) Decide which rooms to unpack first. Generally, you'll want to unpack your bedroom and bedding first. Moving day is going to be long and tiring, so you won't want to be searching for your pillows and blankets at midnight. Do this first so you can get a good night's sleep and prepare for the next day. Which room you prioritize next also might depend on where your agenda takes you. Maybe you want to unpack the living room so you can relax and watch television on day one. Or maybe you want to enjoy a homemade breakfast on your first morning in your new home so unpacking your kitchen might be a good idea to tackle first. If you have kids, you'll likely want to unpack their rooms first so they can start to adjust and settle in.
8) Unpack box contents by room. Go through one room at a time and unpack the contents. It will feel less overwhelming to focus on one small, manageable area instead of tackling your entire home all at once.
9) Pack an overnight bag with essentials. Treat it like your carry-on bag when you travel. What do you need for a day or two? Pack a few changes of clothes, toiletries, and some soap.
10) Have someone watch your kids and pets. This will make the day go smoothly so you can focus on the move without taking away from the needs of your kids and animals. If you're eager to get everyone adjusted, plan to have them dropped off at your new home in time for dinner, just in time for a break after you've gotten through unpacking all your top priority rooms.Now that you're prepared for moving into your new home, make sure you've covered your bases with financing and take a look at some other Derby real estate tips on our blog. Don't forget to ask all of your other questions about buying a Wichita Metro home!